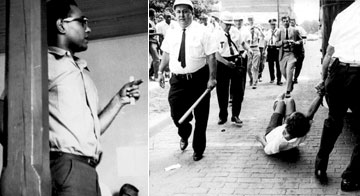 The Wisconsin Historical Society has one of the nation's richest collections of items documenting the Civil Rights movement, particularly as they relate to the 1964 Freedom Summer Project. Visitors to the site can
look over the Historical Essay to get started, as it contains a short summary of the importance of these events, then move on to Browse Related Topics. Here, visitors will find links to specific civil rights movements in Milwaukee and Madison. The Teacher Resources section is another great find and includes a helpful PowerPoint, educational plans, quizzes, and discussion questions. With over 30,000 items, including posters, radio announcements, oral histories, and more, it's an incredible way to view primary documents and relive this important moment in American history.
[KMG]
From The Scout Report, Copyright Internet Scout 1994-2014.